HOW TO MAKE WINTER PORCH POTS
GATHER YOUR SUPPLIES:
Pot Of Dirt
Curly Willow, Twigs or Winterberry
Noble Fir
Pine
Cedar
Juniper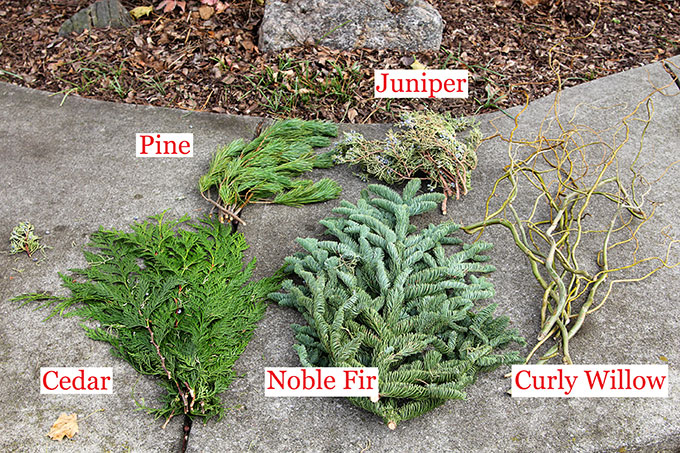 You can either fill a pot with soil or, if you have a fall container planter still sitting around (no judging here), you can prune the mums to the ground and use that to anchor your plants.
Dead mums actually make a nice firm base to stick stuff into. Natures own styrofoam.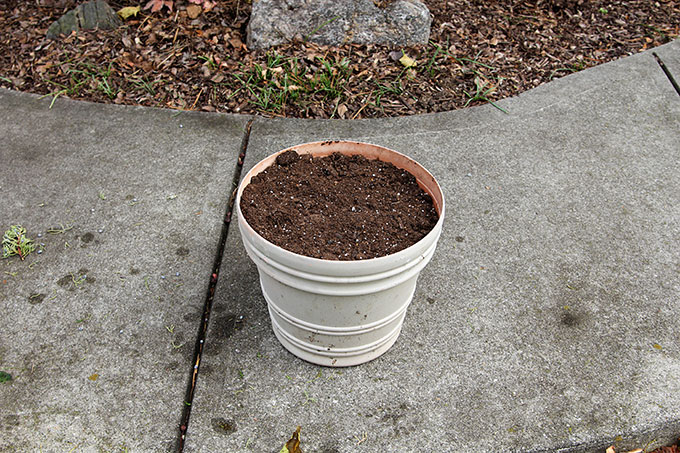 Insert twigs into center of pot. You want to push them down far enough for them to be steady. Without getting out my tape measure, I would say 3-4 inches.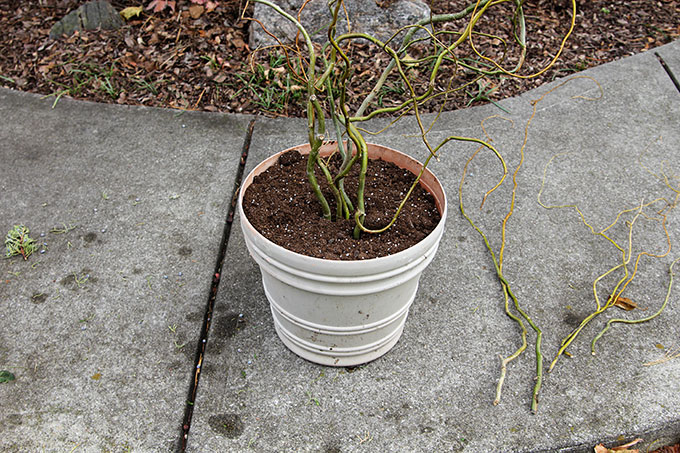 Place two large branches of noble fir in the back of the pot.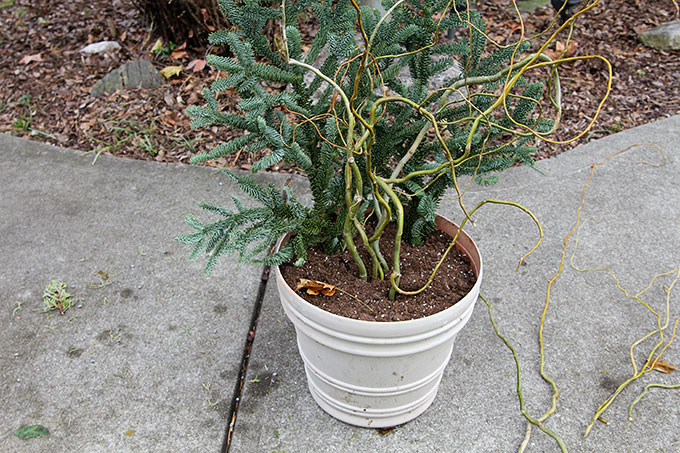 With smaller branches stuck toward the front.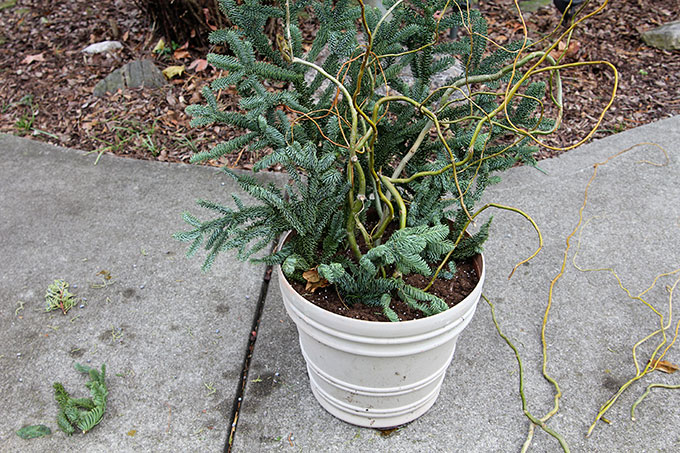 Insert pine branches throughout the pot. These will fill in the pot nicely.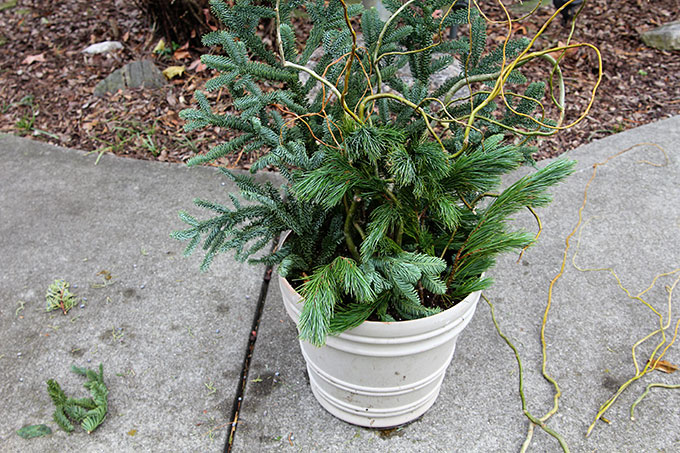 Insert your cedar so it drapes over the edges of the pot.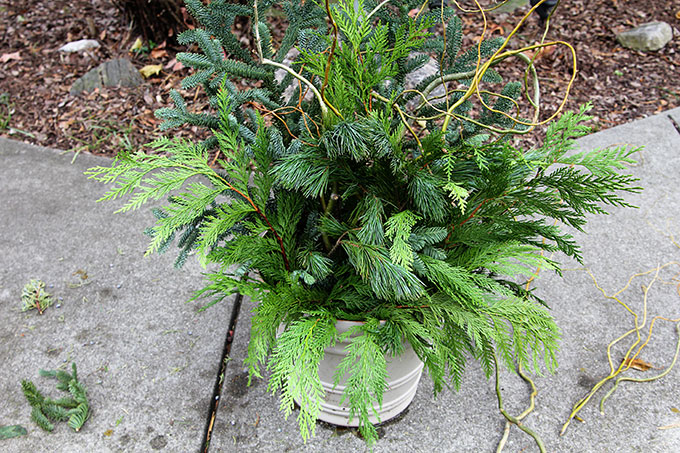 Randomly insert your juniper in the pot for a bit of color (love those little blue berries).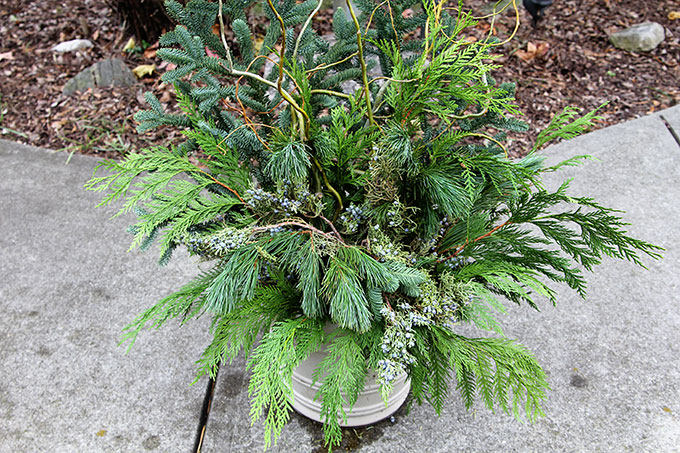 Water in your evergreens (don't worry, you only need to do this once, you won't be tied to the watering can). As the water freezes it will set your evergreens in place.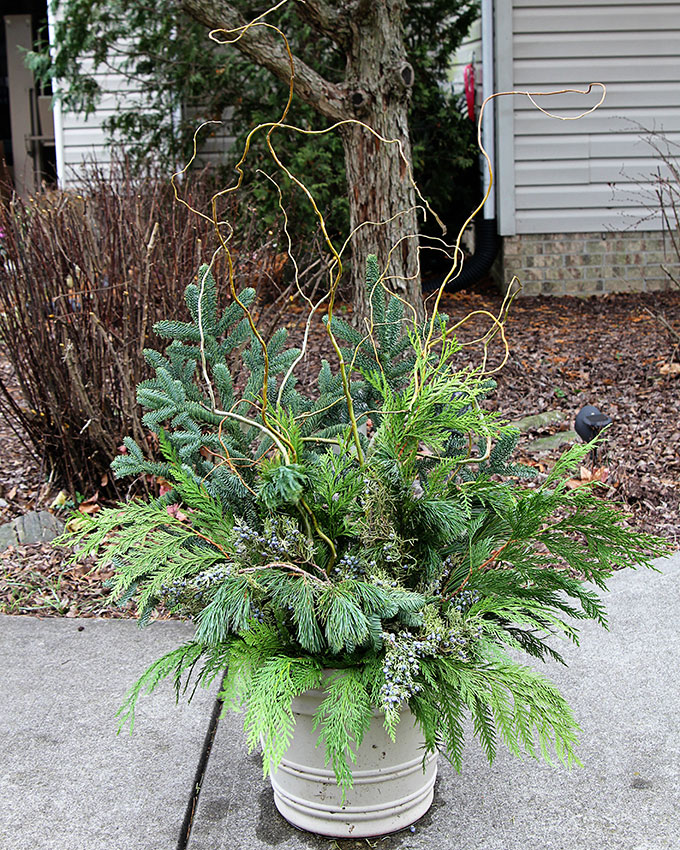 You can add a large pine cone for added effect. I believe they call these big guys sugar pine cones.
A nice large jingle bell or bow would also look pretty.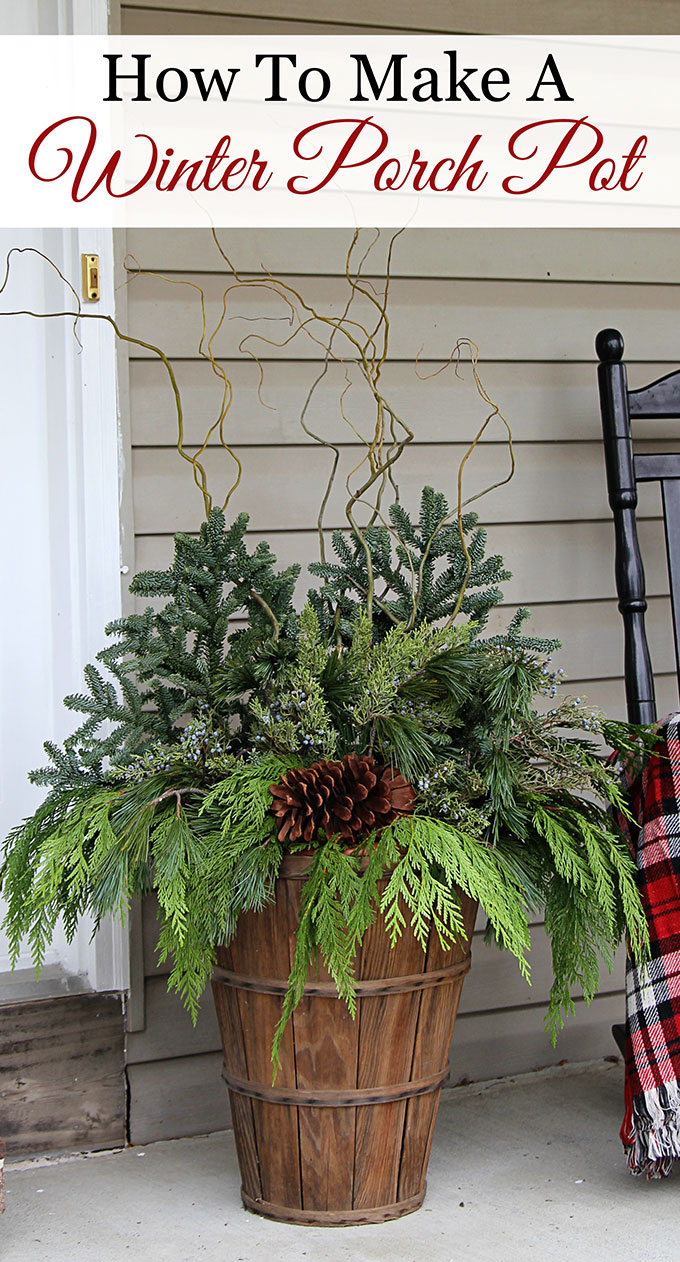 I inserted my winter porch pots into my peach/bushel baskets on the porch for a more rustic farmhouse look.
You could also use black urns for a more traditional look. Or a galvanized tub or bucket for a more galvanized tub or bucket look.
Source: houseofhawthornes.com